This is a basic plan for a person who wants to go sightseeing with Aizumomen kimono costume all day long.
Kimono is made of Aizu cotton fabric which is one of a traditional craft in Aizu.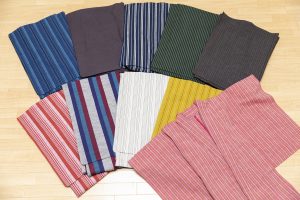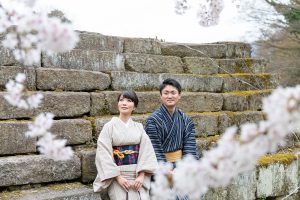 ◆Price
8,000yen per person
(Without tax)
◆Reception time
9:30 ~ 14:00
◆Returning time
~16:00
◆Dressing time
About 15 minutes for women
About 10 minutes for men
◆Includes
・Aizumomen kimono set
・Dressing kimono
※Set…Aizumomen kimono, obi sash, under garment, accessories, tabi socks, zori sandals, bag
There are 10 kinds of Aizumomen kimono patterns.
◆Tsuruga's Recommendation
・Kimono rental for men and women
・No need to bring anything, all accessories needed are provided at our shop
・Approximate dressing time 15 minutes
・All our kimonos are insured, no need to worry about stains
・Credit card payment available
・luggage storage available